Morristown Tankless Water Heaters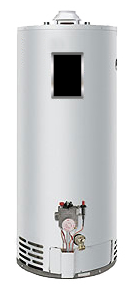 Tankless water heaters in Morristown are becoming more popular now because of the many great benefits that they offer. One benefit is that they will save space in your home. They are a safer type of unit and also will help to reduce the cost of your heating. If you are looking for an energy-efficient as well as an endless supply of hot water than you will want to look into purchasing a tankless water heater.
But before you purchase one, it's important that you learn more about it. There are many buying guides for all of the various choices of water heaters that you have to choose from. Our skilled Morristown Plumber at Old World Plumbing & Restoration, LLC., can help you choose the one that best suits you and your family.
Our Morristown Tankless Water Heater Services
Tankless Water Heater Installation
Electric Tankless Water Heater
Tankless Water Heater Replacement
Tankless Water Heater Repair

Residential Tankless Water Heaters
Commercial Tankless Water Heaters
Tankless Water Heater
Rheem Tankless Water Heater

Bradford White Electrical Water Heater
Storage Electrical Water Heater
30 Gallon Electrical Water Heater
Electrical Water Heater Repair
We Provide Tankless Water Heater Services to the Following Areas:
Morris County - NJ - Butle, NJ | Chatham, NJ | Chester, NJ | Florham Park, NJ | Kinnelon, NJ | Lincoln Park, NJ | Madison, NJ | Mendham, NJ | Morris Plains, NJ | Mount Arlington, NJ | Mountain Lakes, NJ | Netcong, NJ | Rockaway, NJ | Roxbury, NJ | Washington, NJ | Budd Lake, NJ | Cedar Knolls, NJ | Cedar Lake, NJ | Convent Station, NJ | Flanders, NJ | Green Village, NJ | Lake Swannanoa, NJ | Lake Telemark, NJ | Long Valley, NJ | New Vernon, NJ | Port Morris, NJ | Succasunna-Kenvil, NJ | Towaco, NJ | Whippany, NJ | White Meadow Lake, NJ
Why Morristown Should Hire Us For Tankless Water Heaters
Our technicians provide our customers with quality and professional water heater services when you need it. We know our customers expect fast quality service, lasting installed equipment and tankless water heaters that you can count on.
Our professional contractors are more than happy to provide you with the answers to the many questions that you might have for your tankless water heater or HVAC system. So whether you're looking for installation, repair or maintenance service for your heating or cooling system, count on us for prompt, affordable and honest service.
Recent Articles About Tankless Water Heaters
If you are looking for Morristown Tankless Water Heaters then please call 973-635-5950 or complete our online request form.