Welcome to Old World Plumbing & Restoration, LLC. : A Middlesex Plumber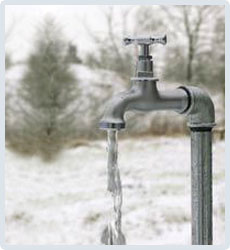 Old World Plumbing & Restoration, LLC is always on time and punctual. You will immediately get to talk to a Plumber and get an idea of what the cost will be and what the job might entail. Being in business for over 30 years says we have a lot of customers that are repeat customers that we've had for years and years. People return to us because of our quality work, reasonable rates, and punctuality. With our endless list of suppliers and our constant attention to reducing costs and overhead, our clientele are guaranteed the best value. Our Middlesex PLumber have the experience and training to complete your project with the professionalism and craftsmanship it deserves.



Old World Plumbing & Restoration, LLC - A Middlesex Plumbing Company
We believe that every Middlesex job is as important. We don't take shortcuts: each customer receives the same high quality craftsmanship and service. We believe that every Middlesex customer is our most important customer. We are not a fly-by-night contractor; we are fully insured in addition to abiding by strict requirements that all subcontractors are fully insured and licensed. Clients can be comfortable knowing someone from our company is there at all times keeping an eye out on the work being completed by the Middlesex professionals.  Additionally, communication is streamlined with all team members on the job.
Middlesex Water Heaters
Our heating services have been satisfying the needs of Middlesex residents for years, so much so that we were recently positively appraised by the Middlesex plumbing and heating community. We take pride in our ability to provide on time, professional water heater services when you need it. We know our customers expect fast quality service, lasting installed equipment and water heater repairs that you can count on. We also provide water heaters, hot water heaters, hot water heater, tankless water heaters, and electric water heaters.
Middlesex Bathroom Remodeling
Most homeowners painstakingly ensure that their bathrooms are well-constructed, aesthetically pleasing, and offers ultimate comfort. Aside from the receiving area or the living room, the bathroom is one of the most visited places in the house, especially if the homeowner likes to entertain guests at home for parties and other gatherings. Most often than not, visitors check out a home's bathroom and it is always nice to make a good impression. If you are one of those people who want to make a good impression, chances are you are considering of undergoing a Middlesex bathroom remodeling.
Remodeling the bathroom is as simple as changing the fixtures or repainting the walls, or it can be as grand as totally renovating or expanding the room. Whatever it is that you want done, it is important that you first assess your bathroom.
The Services We Provide in Middlesex, New Jersey
We Proudly Serve
Morris County - NJ - Butle, NJ | Chatham, NJ | Chester, NJ | Florham Park, NJ | Kinnelon, NJ | Lincoln Park, NJ | Madison, NJ | Mendham, NJ | Morris Plains, NJ | Mount Arlington, NJ | Mountain Lakes, NJ | Netcong, NJ | Rockaway, NJ | Roxbury, NJ | Washington, NJ | Budd Lake, NJ | Cedar Knolls, NJ | Cedar Lake, NJ | Convent Station, NJ | Flanders, NJ | Green Village, NJ | Lake Swannanoa, NJ | Lake Telemark, NJ | Long Valley, NJ | New Vernon, NJ | Port Morris, NJ | Succasunna-Kenvil, NJ | Towaco, NJ | Whippany, NJ | White Meadow Lake, NJ
Recent Articles
Plumbing Concerns Best Left In The Hands Of The Morristown Pros - Do not even attempt to tinker around with your home's plumbing and pipe work unless you want to run the risk of having water running all over the place soaking up your floors, furniture, and other fixtures.  There are professional plumbers who have the expertise and tools for every possible problem in the water outlets, ... [Read more]
Morristown Expert Plumber Services: More Than Just Plugging Leaks - There is more to what a professional plumber does than plugging leaks.  Every responsible homeowner would know that a house's plumbing system is composed of interrelated and interconnected components that all have to be properly installed, running efficiently, and maintained regularly.  Unless the homeowner is himself a plumbing expert ... [Read more]
If you are looking for a Middlesex plumber then please call 973-635-5950 or complete our online request form.