Are You Looking For An Elmwood Park Plumber Today?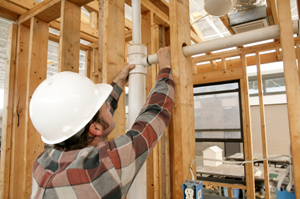 Old World Plumbing & Restoration, LLC. is a full service Elmwood Park Plumber. We have over 30 experience as a Plumber and over 15 years experience in remodeling. Whether its installing replacing broken water heater, or boiler or remodeling the whole interior of your home or business we have the knowledge, expertise and experience to get the job done once, on time and within budget.


Old World Plumbing & Restoration, LLC - An Elmwood Park Plumbing Company
We're not happy until you're happy. In addition to providing first-rate Elmwood Park service, we also strive to keep our prices fair by leveraging our experience and relationships with manufacturers to create a streamlined and cost-efficient process. We are dedicated to creating long-term relationships with our Elmwood Park clients by providing quality without compromise. Our professional technicians are more than happy to provide you with the answers to the many questions that you might have for your Elmwood Park HVAC system.
Elmwood Park Plumbing Repairs
From new construction and finish outs to Elmwood Park plumbing repairs on existing structures, the job will be done to the highest standards while working within the customer's budget. Our Elmwood Park plumbers are always on time and punctual. You will immediately get to talk to a plumber and gets an idea of what the cost will be and what the job might entail. We also offer plumbing supply, toilet repair, faucet repair, plumbing installation, plumbing fixtures and plumbing parts.
Elmwood Park Kitchen Remodeling
Remodeling the kitchen needs a lot of work – replacing old cabinets, repainting the whole room, making improvements on the existing plumbing system, or changing the countertops. It does require a lot of work and you will need the help of a professional to make this project a success.
Before talking to builders and designers, it is important that you have thought about what improvements you want to make – if you'd like a complete overhaul or you'd just like to have some repainting and refurbishing done. If you have a clear cut plan on how you want your new kitchen to look like, it will be easier to draw up a written request for submission to at least three possible remodeling contractors.
The Services We Provide in Elmwood Park, New Jersey
We Proudly Serve
Morris County - NJ - Butle, NJ | Chatham, NJ | Chester, NJ | Florham Park, NJ | Kinnelon, NJ | Lincoln Park, NJ | Madison, NJ | Mendham, NJ | Morris Plains, NJ | Mount Arlington, NJ | Mountain Lakes, NJ | Netcong, NJ | Rockaway, NJ | Roxbury, NJ | Washington, NJ | Budd Lake, NJ | Cedar Knolls, NJ | Cedar Lake, NJ | Convent Station, NJ | Flanders, NJ | Green Village, NJ | Lake Swannanoa, NJ | Lake Telemark, NJ | Long Valley, NJ | New Vernon, NJ | Port Morris, NJ | Succasunna-Kenvil, NJ | Towaco, NJ | Whippany, NJ | White Meadow Lake, NJ
Recent Articles
Plumbing Concerns Best Left In The Hands Of The Morristown Pros - Do not even attempt to tinker around with your home's plumbing and pipe work unless you want to run the risk of having water running all over the place soaking up your floors, furniture, and other fixtures.  There are professional plumbers who have the expertise and tools for every possible problem in the water outlets, ... [Read more]
Morristown Expert Plumber Services: More Than Just Plugging Leaks - There is more to what a professional plumber does than plugging leaks.  Every responsible homeowner would know that a house's plumbing system is composed of interrelated and interconnected components that all have to be properly installed, running efficiently, and maintained regularly.  Unless the homeowner is himself a plumbing expert ... [Read more]
If you are looking for an Elmwood Park plumber then please call 973-635-5950 or complete our online request form.