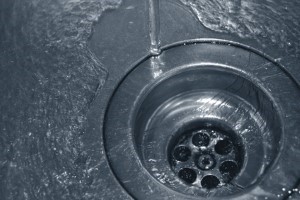 As a Morristown homeowner, you have an obligation to ensure that every aspect of your property is properly maintained. When it comes to your residential plumbing system, you should take efforts to ensure that it efficiently and effectively fulfills all of your family's needs. The most common plumbing problem that you may have to deal with is clogged drains.
When you have a clogged drain in your plumbing system, the best thing that you can do is to call a professionally licensed plumber for Morristown Drain Cleaning. The most highly skilled and experienced plumbers are at Old World Plumbing & Restoration, LLC. Their professionals provide drain cleaning services that are guaranteed to resolve all of the problems caused by clogged drains.
Unfortunately, people often either ignore clogged drains or, even worse, try to resolve them without help by using store bought drain cleaners. You and your family should not have to deal with the inconveniences that clogged drains cause. Also, you should not have to rely on unhealthy and damaging chemicals that fail to completely resolve the problems.
Professional Drain Cleaning Services Completely Clear Clogged Drains
When you hire the professionally licensed plumbers at Old World Plumbing & Restoration, LLC, you can feel confident that they will completely clear the obstruction that has clogged your drains. As such, you will have a plumbing system that is operating at peak performance and will not have to worry about the drain clogging shortly into the future.
In contrast, when you use store bought drain cleaners for your plumbing problems, you open yourself up to the potential of repeatedly slow and clogged drains. Because these solutions work by dissolving the drain clog, they often restore minimal water flow then quickly move past the obstruction. Because a portion of the clog is still in your pipes, you plumbing system can malfunction again shortly into the future.
Professional Drain Cleaning Services Protect Your Plumbing System
Another reason that you should hire a professional plumber to clear clogged drains in your Morristown home is that their services resolve the problem without any negative effects. When they perform drain cleaning services, their plumbers work their hardest to protect your plumbing system. You do not have to worry about your pipes being damaged.
Store bought drain cleaners, by there very nature, can harm the inside of your plumbing system. Because they use caustic and corrosive chemicals, repeated use can cause substantial damage. These toxic chemicals are not good for your family's health or for the local environment.
The next time you have a clogged drain in your Morristown home you should call the professionally licensed plumbers at Old World Plumbing & Restoration, LLC. Their drain cleaning services are the most effective and cost-efficient means of resolving all of your drain clog related problems.
If you are looking for a Morristown plumber then please call 973-635-5950 or complete our online request form.