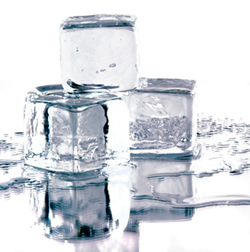 With the kids finally heading back to school, and the scorching summer heat finally starting to fade a little bit, it means that fall is almost upon us, and many homeowners couldn't be happier. Fall means a number of different things to different people, so whether you happen to be a fan of all of the upcoming holidays, the changing leaves, or just the milder temperatures across the board, you are likely ready to just kick back and do everything you can to make sure you enjoy the season ahead. Despite the fact that the summer heat is going to be fading in the near future and your home's HVAC system is going to be getting a bit of a break before the winter sets in and your heating system has to be switched on, you want to make sure that you are planning ahead to ensure that your HVAC system has what it needs now, before it has to go back into use in the winter. When it comes to getting your home's HVAC system professionally tuned up, there is no better time to have the work done than right now in the early fall. If you are still on the fence about whether or not investing in a fall tune up for your home's HVAC system, take the time to read through this short list that our team of professionals have put together that helps to highlight just a few of the more prominent benefits that come along with the service.
Improve Your System's Efficiency
When the winter months finally roll around and temperatures start to plummet, you want to be sure that your home's HVAC system is not only prepared to help you keep your home warm and comfortable for you and your family, but you want it to be able to do so without costing you a fortune on your monthly energy bills. Taking the time to have your system professionally tuned up this fall will ensure that when your system goes back into heavy use this winter, it is able to perform its job effectively, but also efficiently so that you can end the season with a little bit more money in your pockets. During the course of your HVAC tune up, our team of professionals will give your system a thorough inspection, and ensure there are no underlying issues that might hinder its performance, or leave you with the need for repairs just a few months down the line.
Reduce Your Risk Of Breakdowns
When it comes to system breakdowns in the winter, about 40% of them occur because of poor system maintenance. This is why it is so important to make sure that your system is being properly maintained at all times, and one of the best forms of maintenance you can invest in are seasonal tune ups, with fall being one of the most important. Not only will these tune ups ensure that there are no underlying damages in your system that could devolve into something more serious given enough time, but they are also incredibly helpful in keeping your manufacturer's warranty intact. Most warranties require you to have your system professionally maintained at least once per year, and having a fall tune up performed will satisfy that requirement.
Extend The Life Of Your Unit
Like any other complicated mechanical system out there, your home's HVAC system has a lot of moving parts, and every now and then, your system is going to require professional care in order to continue functioning its best. Failing to properly maintain your system, or putting off the repairs that are needed can drastically shorten the lifespan of your system, causing more frequent need of repairs over the life of your unit, and can even cause you to wind up looking for a replacement long before you would otherwise have to. Making it a habit to get your system professionally tuned up in the fall will go a long way in ensuring that your system can be counted on when it is needed most, and will make sure that you don't wind up having to shop for a replacement long before you would otherwise have to. Call Old World Plumbing & Restoration, LLC for more information today!
If you are looking for a Morristown plumber then please call 973-635-5950 or complete our online request form.