Reliable Morristown, NJ Plumber, Remodeling, & HVAC Experts
For a reliable plumber in Morristown, New Jersey, call Old World Plumbing & Restoration. We offer residential plumbing and drain cleaning service, plumbing repairs, residential HVAC services, and professional remodeling and restoration.
We are located in nearby Montville and serve all residents of Morris County with exceptional workmanship and customer service.
As professional contractors who have been in the plumbing industry for more than 30 years and in the remodeling industry for more than 15, we specialize in updating Morristown and other area homes as well as full-service plumbing.
Punctual, On Time Service
Upfront Quotes
Quality Work
Reasonable Rates
Knowledgeable and Experienced
30 Years Plumbing Industry
15 Years Remodeling Industry
Jobs Done Right
Expert Plumber Services in Morristown
If you are looking for a plumber you can trust to provide you with expert plumbing repairs and other services, you'll want to find a company with longevity in the industry.
The wrong repair job can become a nightmare of continual service that never really fixes the root cause of the problems. Experienced professionals know how to test and determine the causes of problems in your home's plumbing.
Old World Plumbing & Restoration wants to offer you the experience that will take care of your plumbing system right the first time. For any plumbing service you need, we'll be there for you.
Plumbing Repairs
Gas Lines
Hot Water Heater Repair
Tankless Water Heaters
Sump Pumps
Pipe Repair & Installation
Boiler Repairs
Custom Baths & Showers
Dishwasher
Disposal
Professional Remodeling & Restorations For Morristown & County Residents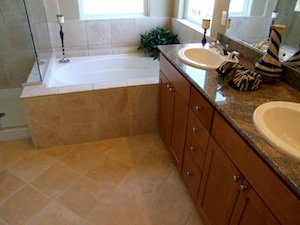 Are you wanting to remodel or restore your Morristown or Morris County home? This is a great time to add value to your home. Have you thought about the changes you want to make and things that need to be better?
Remodeling offers you a wonderful opportunity to create the type of Morristown home you have always wanted to live in. If your home has great bones, then remodeling is just what you need.
Renovating the home takes any old surfaces or interior construction and replaces it with new materials. Remodeling can involve moving walls and adding onto the home, while renovating is better described as restoration.
If you haven't made a decision on a remodeling contractor, let our professional Morristown remodelers offer you a consultation. We'll go over what things you want to change and offer you a no-obligation quote. You'll find out why so many residents in Morristown and other areas of Morris County choose us over and over again for updating their homes.
Kitchen Remodeling
Bathroom Remodeling
Basement Remodeling
Room Additions
Interior Renovation or Restoration
Custom Showers & Baths
Dishwasher & Disposal Replacements
Are You Looking For Heating And Air Conditioning Repairs Or Other Service?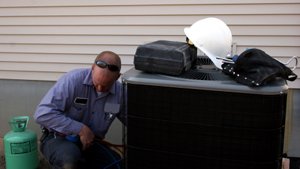 Keeping up with your New Jersey furnace or boiler is vital in our cold winter climate. Equally so, our air conditioners are important as our summers can get muggy and hot, especially indoors when the machinery breaks down.
Whether it's time for a tune-up, regular maintenance, repairs, or replacement, you'll be looking for an HVAC contractor you can trust. Our heating and air conditioning contractors are a team of experts in the industry.
HVAC Repairs
Furnace Repairs
Air Conditioning
AC Repairs
New Installations
Why Choose Us As Your Morristown Plumbers?
At Old World Plumbing & Restoration, LLC, we take a personal approach to our clients homes and businesses. We provide honest and reliable New Jersey plumbing services.
From water heater installation and boiler repairs to luxurious bath and shower installations, we offer our clients fair pricing and quality work.
We go above and beyond your expectations and look forward to solving all your plumbing and remodeling needs with the establishment of a long lasting, trusting relationship.
Locally owned and operated, Old World Plumbing & Restoration takes great pride in helping communities throughout the New Jersey area fix and repair any plumbing issue such as drain lines, drain cleaning, sump pumps, hot water heaters and plumbing repairs.
Latest Articles
With the kids finally heading back to school, and the scorching summer heat finally starting to fade a little bit, […]

Sump pumps are installed in low lying areas or in areas of the interior such as in Morris County basements […]
If you are looking for a Morristown plumber then please call 973-635-5950 or complete our online request form.